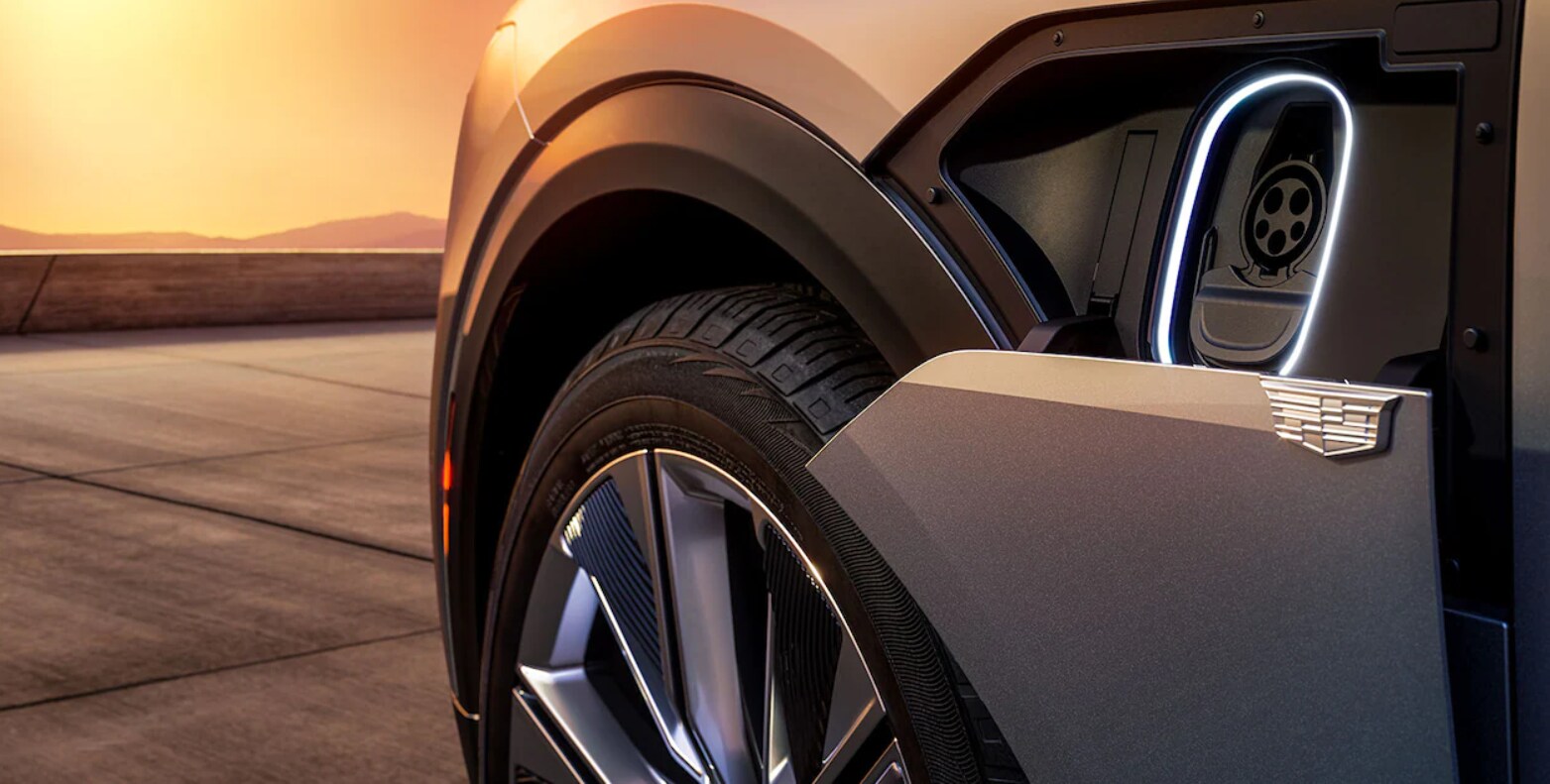 What makes the 2023 Cadillac Lyriq the car to watch? This all-electric SUV is setting the standard for high-quality, luxury, performance-ready alternative energy vehicles, and it's available right here at MotorWorld Cadillac.
Come down to our Wilkes-Barre dealership to test out the electric features in the 2023 Cadillac Lyriq for yourself today.
2023 Cadillac Lyriq Electric Features at a Glance
The 2023 Cadillac Lyriq is a market-leading model for many reasons, like impressive performance features and a luxury design that just can't be beat. Of course, this model competes on the alternative energy market, and it's easy to see who the winner is every time. It has a starting MSRP of $62,990 and comes with some of the following electric vehicle features:
Power: The 2023 Cadillac Lyriq has an electric motor and battery configuration that produces the equivalent of 340 horsepower and 325 lb-ft of torque in the rear-wheel drive model and up to 500 horsepower in the all-wheel drive model.
Range: One of the most important things when it comes to an electric vehicle is range, and the 2023 Cadillac Lyriq more than delivers. You'll have an estimated range of 312 miles on a single charge.
Charging Capacity: It's easy to charge your new Cadillac when needed, thanks to AC charging, which charges at a rate of 52 miles per hour. With DC Fast Charging, you'll be able to charge 76 miles of range in just 10 minutes.
Regen on Demand Technology: Along with One-Pedal Driving, Regen on Demand technology allows you to control the speed with which you slow your vehicle. This regenerative braking system allows your vehicle to capture energy that might otherwise be lost to heat during braking for reuse.
Learn more about the electric features in the 2023 Cadillac Lyriq and take your first test drive at MotorWorld Cadillac today.