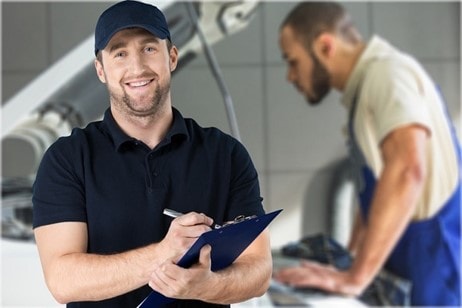 At MotorWorld Cadillac, we're in it for the long haul right alongside you. We want you to feel secure and confident about your pre-owned Cadillac. With that in mind, here are some tips for extending your pre-owned car's life as long as possible.
Keep up With Maintenance
Your vehicle could and should last well beyond the 100,000-mile mark, but this requires a steadfast commitment to regular servicing. The updated wisdom is to get your oil changed every 5,000 to 7,500 miles.
Keep checking your oil and do not ignore any "Check Engine" lights or other warning signs. Never panic, but don't put anything off.
Of course, there is more to the long-term life of your vehicle than regular oil changes. There are several tiers of maintenance your used car will need during the course of its life.
Every 7,500 miles: After an oil change, check your battery and tighten any connections. Check and grease your door latches. Check the transmission fluid and get your brakes checked.
Every 20,000 miles: Replace the air conditioning and cabin air filter. Check your transfer fluid and take a look at your CV and Universal joints. Inspect your suspension, tie rod ends, brake linings, and parking brake.
Every 40,000 miles: Check your front and rear axle fluid. Change your air conditioning and cabin air filter.
Every 60,000 miles: Fluids! Check and see if you need to change your transfer case, manual and automatic transmission fluids.
At 100,000 miles: Your engine belts will most likely need to be replaced by this point.
Learn More Tips Today!
To keep your pre-owned Cadillac going as long as you need it, schedule a service visit at MotorWorld Cadillac today!